Are you searching where to stay in Merano, Italy, and looking for the perfect trip? Look no further! Merano is a beautiful town located in the northern region of Italy, in the province of South Tyrol. Known for its natural beauty, historic architecture, and thermal baths, Merano is a popular tourist destination that attracts visitors from all over the world.
Merano has a lot to offer, from its beautiful Alpine scenery to its charming old town, to its world-renowned thermal baths. This picturesque town is surrounded by stunning mountains and valleys, making it the perfect destination for outdoor enthusiasts who enjoy hiking, skiing, and other outdoor activities.
Whether you're looking for a luxury spa experience, a family-friendly hotel, or a cozy bed and breakfast, Merano has something to suit every budget and preference. In this guide, we'll take a closer look at some of the best places to stay in Merano, from the historic center to the surrounding villages, to help you plan your perfect trip. So get ready to explore the best that Merano has to offer and make some unforgettable memories in this beautiful part of Italy!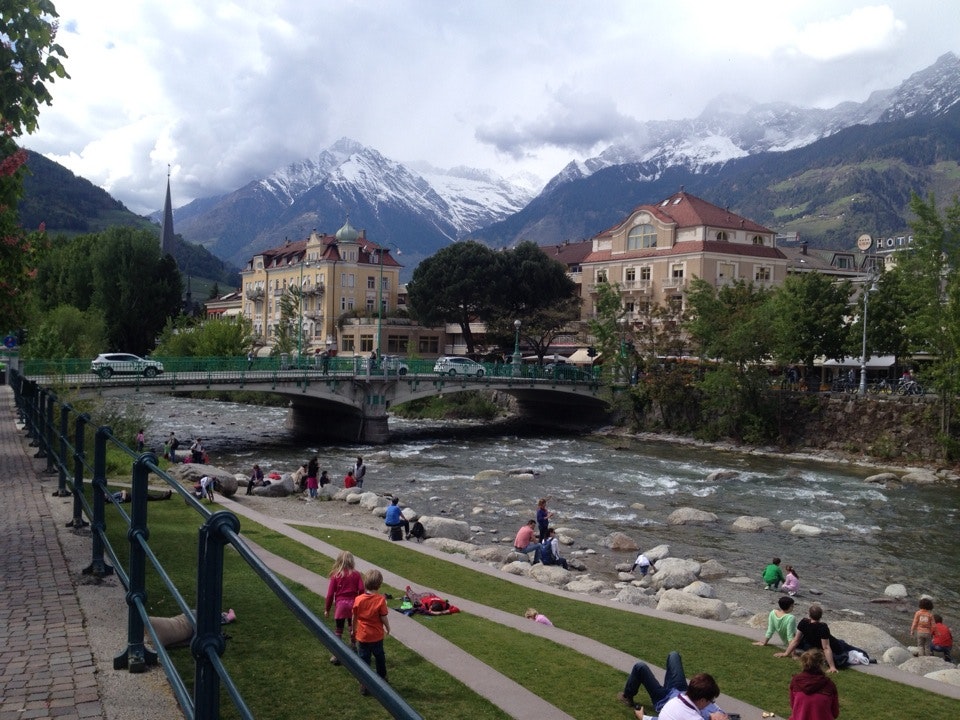 Tickets and tours
Before we dive into where to stay, let's talk about tickets and tours. You can book tickets to local attractions and tours in advance online to save time and money. Popular attractions in Merano include the botanical gardens, the Merano Thermal Baths, and the Trauttmansdorff Castle.
Merano Curiosities
Merano is a town with a unique mix of Italian and German cultures, due to its history of colonization by both nations. This blend is reflected in the town's architecture, cuisine, and way of life. Visitors to Merano can explore this fascinating history through the town's museums, galleries, and historic landmarks.
Aside from its cultural heritage, Merano also boasts many curiosities that make it a fascinating place to explore. For example, the town is home to several traditional Christmas markets, where you can enjoy local food and drinks and purchase unique gifts. In addition, Merano has a unique mountain climate that allows for a wide variety of plants and flowers to grow, including those not typically found in the Mediterranean climate of southern Italy. This has led to the town being nicknamed the "City of Flowers" and attracts nature enthusiasts from around the world.
Whether you're interested in exploring the unique cultural heritage of Merano or simply want to take in the town's natural beauty, there is no shortage of fascinating curiosities to discover. From the mix of Italian and German influences to the unique mountain climate, Merano is a destination unlike any other.
Where to stay in Merano
When it comes to where to stay in Merano, you have plenty of options. The historic center is a popular choice for those who want to be in the heart of the action. If you prefer a more natural setting, the Tappeiner Promenade is a beautiful area that overlooks the town. There are also several surrounding villages, such as Dorf Tirol and Lagundo, that offer a quieter atmosphere.
Highly rated by guests ❤️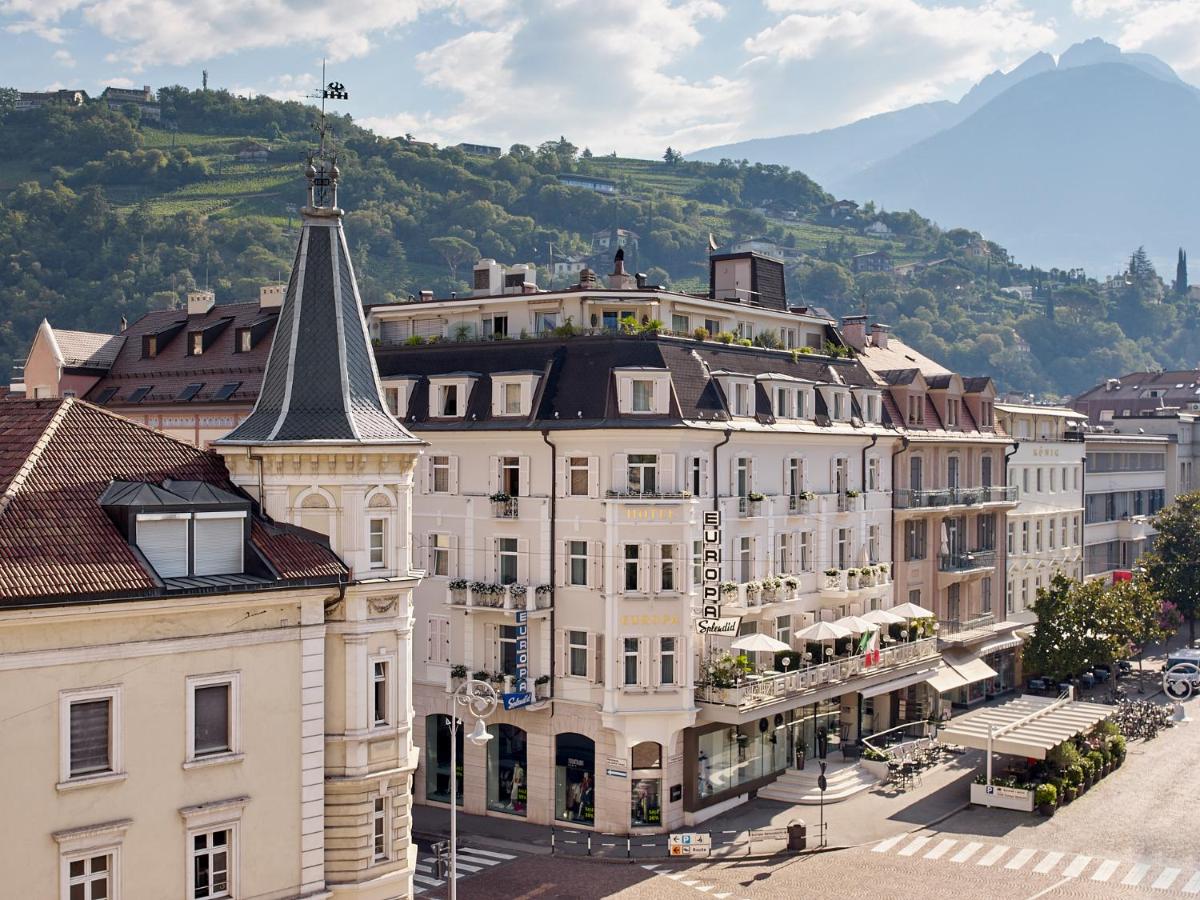 Hotel Europa Splendid
Hotel Europa Splendid is a 4-star hotel in the heart of Merano. It offers comfortable rooms, delicious cuisine, and a spa and wellness center. Its central location and excellent amenities make it a top choice for visitors to the town.
Merano's Main Attractions
Merano's historic center is a must-see for anyone visiting this charming town. The streets are lined with historic buildings that showcase the unique mix of Italian and German architecture, reflecting the town's diverse cultural heritage. In addition, the town is home to a wide range of shops, cafes, and restaurants, making it the perfect destination for those looking to indulge in some retail therapy or enjoy a leisurely meal.
Merano's open-air city market is another popular attraction. Visitors can browse the many stalls selling fresh produce, meats, cheeses, and other local specialties. Additionally, the town is known for its Christmas markets, which are a popular destination during the holiday season.
For those looking to explore the great outdoors, Merano offers many trekking trails that wind through the stunning Alpine landscape. The town is also home to many beautiful gardens, such as the famous Trauttmansdorff Castle Gardens, which boast a wide variety of plants and flowers from all over the world.
Finally, a visit to Merano wouldn't be complete without a trip to the Passeio de Sissi. This picturesque promenade offers stunning views of the surrounding mountains and is named after Empress Elisabeth of Austria, who was a frequent visitor to the town in the late 1800s. Walking along the promenade, visitors can take in the natural beauty of the area while also learning about the town's rich cultural history.
Merano truly has something for everyone, from its unique mix of Italian and German cultures to its stunning landscapes and historic landmarks. Whether you're interested in shopping, dining, or outdoor adventure, Merano is a destination you won't want to miss.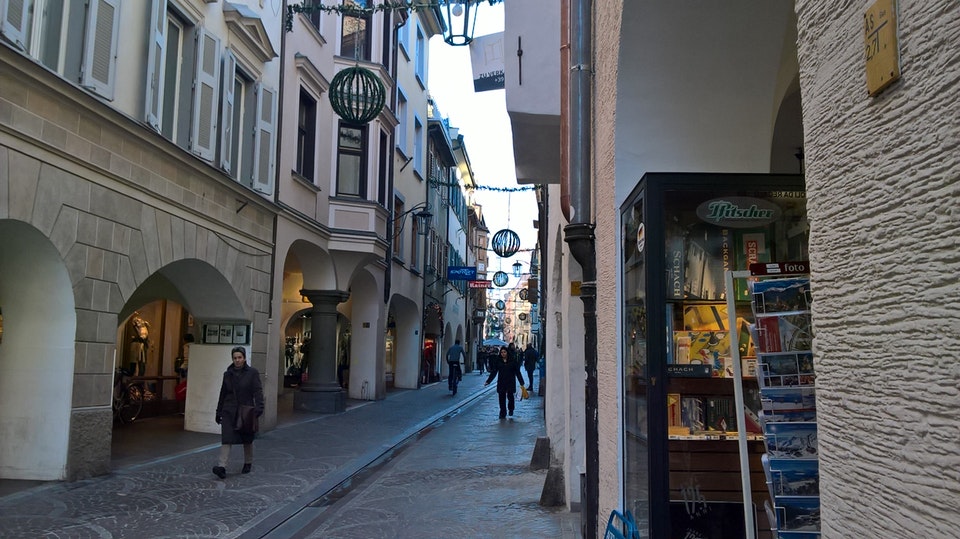 Local dishes and food
Merano's cuisine is a unique blend of Italian and German influences, reflecting the town's rich cultural heritage. Visitors can enjoy a wide range of delicious dishes that showcase the best of both culinary traditions.
One of the most popular dishes in Merano is Speck, a type of cured ham that is typical of the region. Speck is often served with local cheese and bread, making for a delicious and hearty meal. Other traditional dishes include Schlutzkrapfen, a type of pasta filled with spinach and cheese, and Knödel, a type of dumpling made from bread or potatoes and often served with a hearty meat dish.
In addition to its delicious food, Merano is also known for its beer. The town has a long brewing tradition, and visitors can enjoy a wide variety of local beers at the many breweries and pubs in the area. Be sure to try a glass of Forst, one of the most famous beers in the region.
Whether you're a foodie looking to explore the unique culinary traditions of Merano or simply looking for a delicious meal, the town's mix of Italian and German influences is sure to satisfy. From hearty meat dishes to delicious pasta and local beer, there is no shortage of delicious food and drink to discover in this charming town.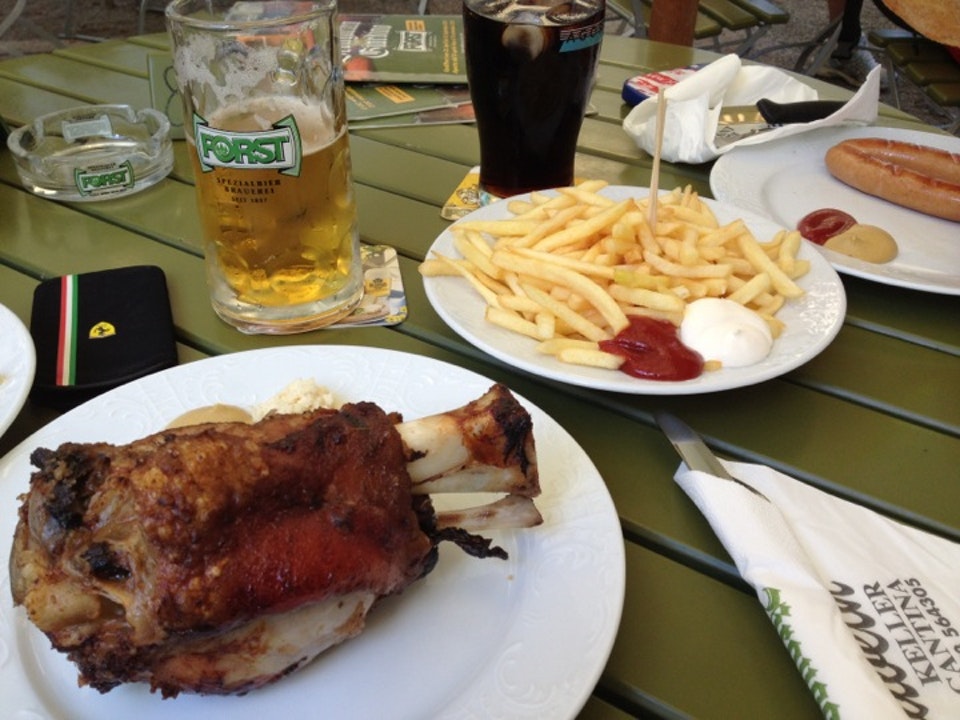 How to get there
Getting to Merano is easy, with several options available. You can fly into Innsbruck or Verona airports and then take a train or bus to Merano. Alternatively, you can drive to the town from nearby cities like Bolzano or Munich.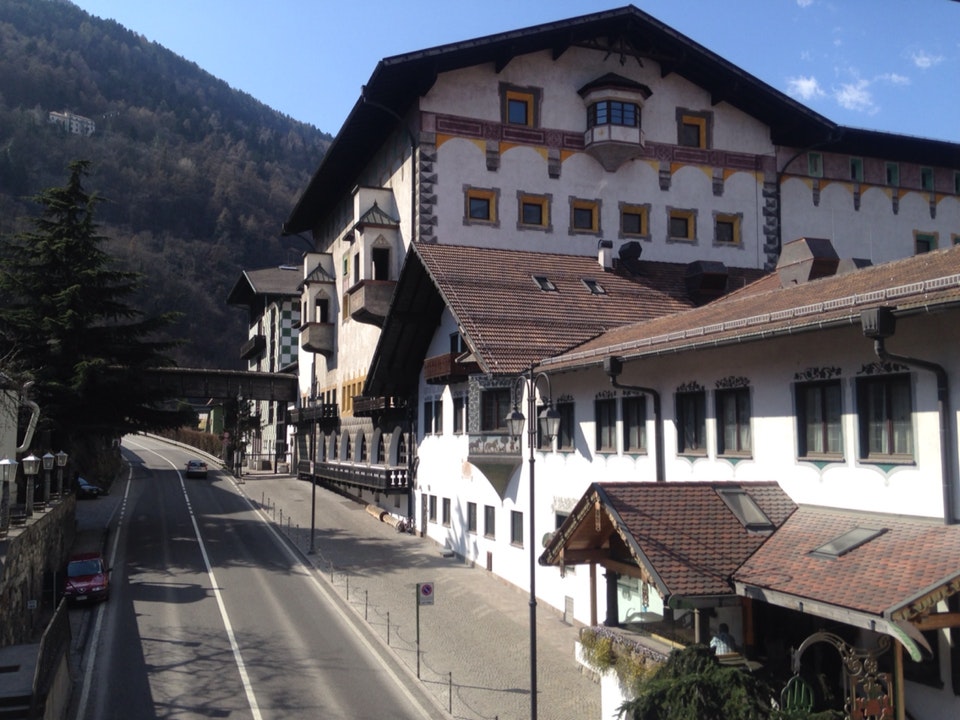 Merano is a beautiful town that offers something for everyone, whether you're looking for relaxation, adventure, or culture. By following this guide, you'll be able to plan the perfect visit, with the best places to stay, local attractions to visit, and delicious food to try. Start planning your trip to Merano today!